We just received a small batch of some of Rioja's most delicious Gran Reservas.  Four outstanding vintages of Montecillo's Gran Reserva are now available as a set for $130. The owners of the Spanish Table have called this collection "One of the best values we've come across since we opened The Spanish Table". The full set makes a remarkable gift (say, for a 50th birthday…).  We are also offering them individually.
These traditional, clasically styled wines may be enjoyed right away or cellared for years to come but they will sell out before we can get them on the web site so to order, call us at 510-548-1383.
1981 – Reg $95, Now $50:  Impressive liveliness in this 30 year old wine.  Notes of balsamic, dried cherry and cigar box – elegant with silky tannins.
1982 – Reg $100, Now $60:  Exhibits nuance and impressive complexity.  Vibrant and savory, with notes of smoke, mushroom, leather.
1985 – Reg $80, Now $45:  Seemed to be the lightest wine of the four, but it gradually opened up with decanting and was even better the following day.  Make sure to decant this an hour before enjoying.
1991 – Reg $75, Now $40 – Still very young with expressive bright fruit and beautiful taut balance.  Plenty of life ahead for this wine.
Portuguese lunch & wine tasting

Sunday March 20th, 2011 2 pm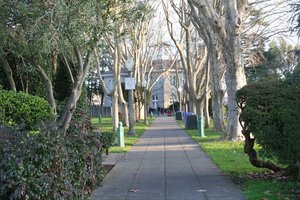 Come spend a Sunday afternoon in the country at La Salette Portuguese restaurant in Sonoma where chef Manuel Azevedo will prepare a traditional meal of Sopas (braised beef in a minted broth with cabbage, bread and sweet potato), a traditional food of local Portuguese festas. An appetizer precedes the Sopas followed by  a traditional Portuguese dessert.
The meal is accompanied by a tasting of four Portuguese wines. Notes on all the wines and the food will be available during the lunch as well as the opportunity to buy the wines through The Spanish Table after the event at discounted prices.
Registration and details can be found here:
http://sopas-sunday-in-sonoma.eventbrite.com/